Highmark Walk for a Healthy Community
Sponsored by Highmark Blue Shield
Saturday, May 16, 2015 at HACC
Highmark is sponsoring the 10th annual Walk for a Healthy Community for 47 area 'non-profit organizations and Rebuilding Together is one of the non-profits participating. The walk will be held at the Harrisburg Area Community College in Harrisburg.
Please gather your friends and family, form a team or sponsor one of the Rebuilding Together walkers. Every dollar earned for Rebuilding Together goes directly towards repairing and modifying homes for our elderly and disabled homeowners ensuring they live in a safe and healthy home and can "age in place."
Our goal is to raise $5,000 or more--that would be great! You can be a virtual walker and just donate or walk and obtain pledges from your colleagues, friends and family members. Walkers, you must have $25 pledged to participate.
Donate or register here.
Just in from Highmark: March Walker Contest - walkers who raise/donate $250 by the end of the month will be placed in a drawing for a $100 Dick's Sporting Goods Gift Card.
More information about the walk can be found at www.walkforahealthycommunity.org
Together we can walk to make a difference!
Imagine living in a home in the middle of winter with a broken furnace and leaky windows, or with no hot water, plumbing that won't work or a roof that leaks. Or imagine living through a sweltering summer with no air conditioning. Now imagine being 78 years old, and having to choose between fixing these problems and buying food or medicine.
Many of the people that Rebuilding Together Greater Harrisburg (RTGH) helps are in this position, and they live right here in Central Pennsylvania. All of these people, our neighbors, need your help.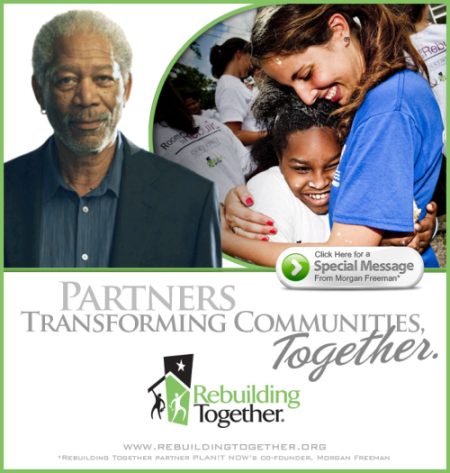 RTGH is an all volunteer non-profit 501c3 organization that for 20 years has provided critical home repairs to low income, disabled and elderly homeowners. Formerly named Christmas in April, our goal is to help make homes, safe, warm and dry our homeowners can remain independent and "age in place."

To make these repairs, we need your help. You can make a difference by making a donation to support RTGH. Every dollar you donate is multiplied by the efforts of skilled and unskilled volunteers who provide all of their labor at no charge. A donation of $300 will provide materials that hard-working volunteers can use to make improvements worth ten times that amount!

Each year RTGH uses a small budget to make thousands of dollars of critical home repairs such as electrical, plumbing, heating and insulation. We install smoke alarms, make structural repairs and modify bathrooms for the disabled. These repairs make a huge impact for those who need it most: the low income elderly and disabled.

You may have contributed to the worthwhile national charities in response to higher profile disasters like hurricane Katrina. But we ask you to consider the heartbreaking conditions many people live in every day in this area.
If you want to help through a donation or by volunteering your time, please click here.
Something every homeowner should know:
To Save Green
These tips can save money and cut energy use:
- Set thermostats comfortably low in winter and comfortably high in the summer.
- Clean filters on forced air funaces
- Use compact fluorescent light bulbs.
- Air dry dishes, instead of using your dishwasher's drying cycle.
- Lower the thermostat on your hot water heater to 120 degrees.
- Wrap hot water heaters in an insulating jacket.
- Install low-flow showerheads.
Source: U.S. Department of Energy